Fax:+86 371-67993277
Tel: +86 371-67991755
Sales direct: +86 15838331071
E-mail:sales@battemachinery.com
http://www.loss-in-weightfeeder.com
24h services
Centralized modular weightless feeder
Centralized modular weightless feeder Characteristic:
1, enhance the convenience and adaptability when changing products.
2, improve cleanliness and convenience and comprehensiveness.
3, improve the quality of the final product.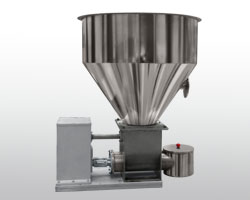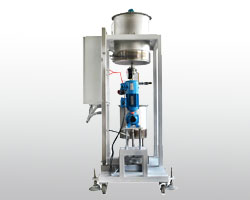 1. Analyze the materials: understand and analyze the bulk density, material shape, raw material size, fluidity and static electricity.
2, choose the feeder: choose the feeding equipment according to the material characteristics and the laboratory data.
The feeding equipment is configured for the unknown material according to the test.
3. Feeding test: testing accuracy according to the range of requirements.
Optimize the feeding equipment.
4, test report: - the configuration of the tested feeder.
- process specifications and parameters
Feeding precision
- process integrity and safety
Feed precision:
+ 0.25%~ + 0.5% (continuous sampling 30 times under normal flow rate) according to the different characteristics of the material.
©2015 Batte Mechanical Zhengzhou Co,.Ltd. All rights reserved. 
sales@battemachinery.com
Batte is a
loss in weight feeder manufacturer
, supplying
loss in weight feeder
,
volumetric feeders
, and
metering feeders
.